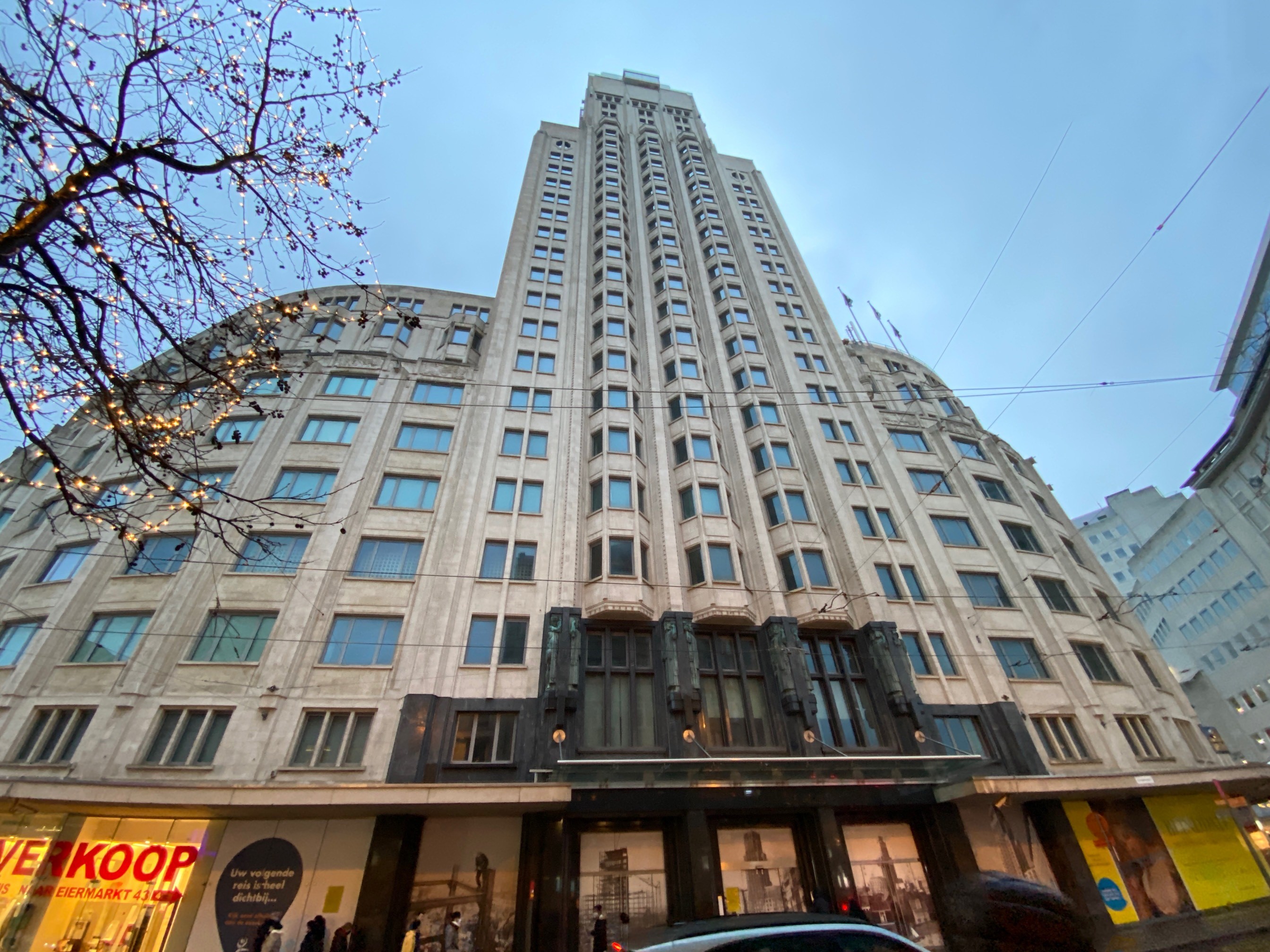 On 4 December 2019, KBC announced in a press release that it is considering selling the KBC Tower in Antwerp, also known as the 'Boerentoren', to a professional real estate developer. This way, KBC wants to ensure that this valuable building - after the necessary restoration, total renovation and redevelopment - can continue to occupy a future-oriented and crucial place in the cityscape, and play a dynamic role in the local urban experience.
The building can be generally described as follows:
An iconic building in a unique location in the heart of Antwerp.
The oldest building section is the first skyscraper in Europe, built in the 1930s by architect Van Hoenacker in a then highly innovative steel-frame structure.
A second building section was built in the 1970s in a typical concrete structure by architect Stynen.
Both parts of the building provide approximately 35,000 m² above ground and 15,000 m² below ground (gross nil), with up to 250 underground parking spaces.
Excellent accessibility thanks to 240 running metres of single-storey façade.
We are happy and grateful that we were given the opportunity to perform the economic valuation of this complex project in association with Katoen Natie and ION. We wish both companies every success with the further development of the project. Over a few years the city of Antwerp will have a new iconic beacon of the arts.